Just for users who can't sign into an IMVU account for one reason or another, here is how to file a help ticket to get help on all IMVU related issues.




How to File a Help Ticket When you Can't Sign In



This is a tutorial on how to file a help ticket if you can't sign into IMVU for one reason or another, or can't make a temporary account to file the help ticket on.

Firstly, you need to go to this link here.

That link will bring you to this page pictured below: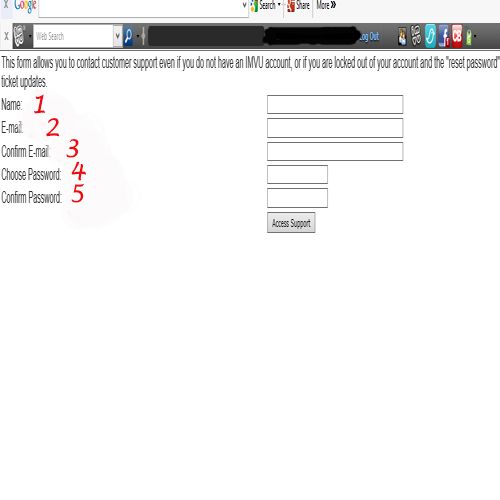 At this point you need to fill in your name, email address and password with confirmation of both email and password. When you have done this, you can then click Access Support button.

That will give you the Help Centre page ( a slightly stretched version anyway depending on your browser) as pictured below:



Now you need to click on Request Support tab as you normally do when filing a help ticket and you will come to this page pictured below: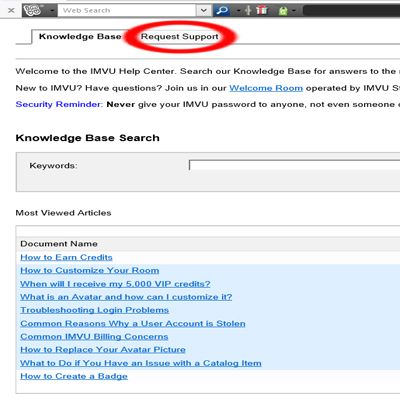 On this page you have three links circled. The first one is Submit a Case Link. This is normally your second step when filing a ticket, but in this instance you need to click the link at 3, which is To Submit a Support Case. At 2 it usually lists all your previously submitted cases whether still active or not and is where you will find you Help ticket when you have submitted it, so you can keep track of it's progress.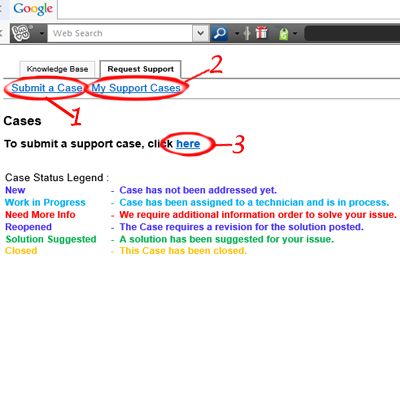 Once you have clicked on To Submit a Support Case, this next page that is pictured below, will show: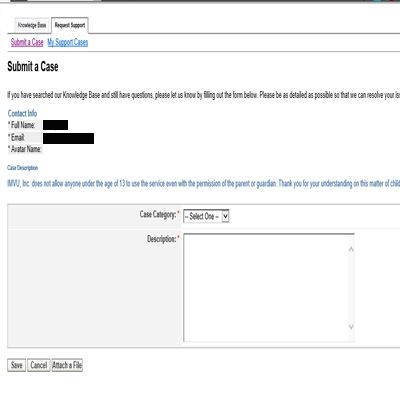 The difference between this window when filing this way as opposed to filing while you have access to your account is that your user name isn't automatically filled out. As of this point, it's the same as filling out any other help ticket. You need to select the correct Case Category and Topic for the area you have chosen. Below are each Case Category and their Topics: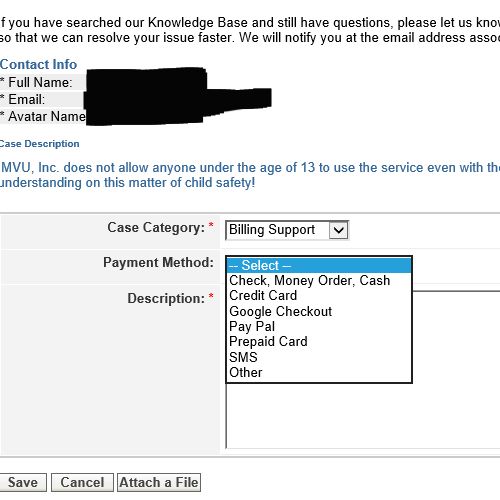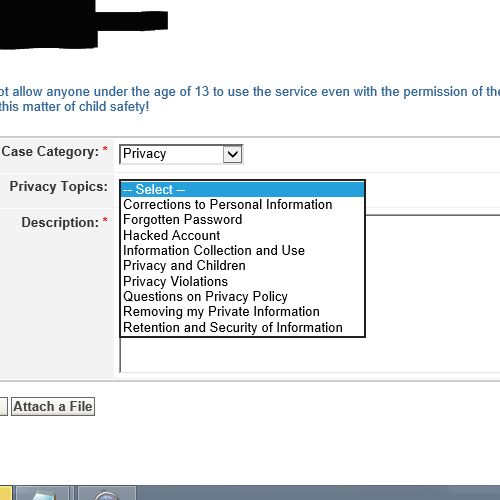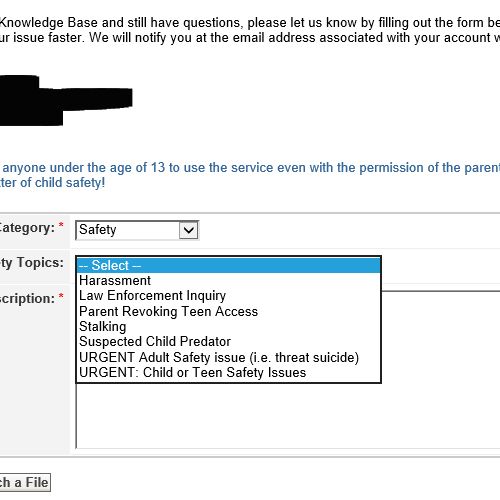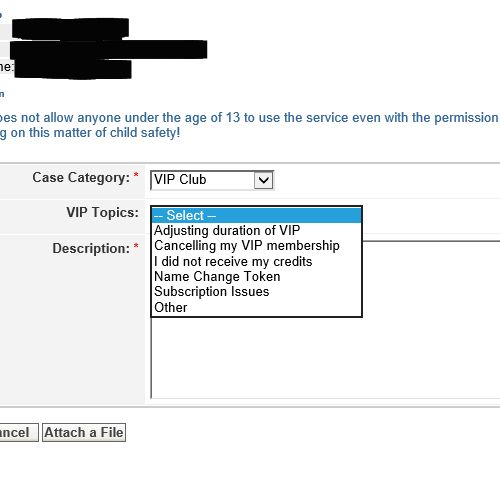 In the Description area, you need to put in your question and as much detail as possible so CS can help you quickly. If you just submit 'why was I disabled' or the like without saying the account name you can't sign in on or the like, it will take longer to get help from CS and make you more frustrated. So give clear questions and or information so you can get the help.

Once you have finished filling out the description area, if you don't need to attach any files to the ticket, just click Save and that starts your help ticket. If you do need to add a file or picture to the help ticket, you just click Attach A File button and that lets you browse your pc for the correct file to attach.

Now you need some patients to wait for your reply. Most help tickets are receive a response in 3-5 days. You can access the ticket in the same way you filed it and just look under My Support Cases and you may receive a 'solution' link in your email that will take you
straight there.
_________________